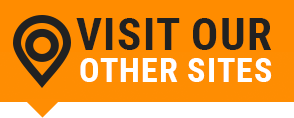 Airsoft Rifles GBBR
The products in the category GBBR (Gas Blow Back Rifles) have the so-called blow back function. In these models the bolt opens and closes with every shot and the next BB will be loaded automatically (semi- and full-auto). Paired with the felt recoil and the realistic design it gives a very high degree of authenticity. Gas weapons are particularly suitable for warmer environments (>15°C) while some models can also be operated with CO2 which is suitable for winter use.

The GBBRs are distinguished into two different systems: WE and WA. In WE products the inner mechanics are of their own design which is why only WE magazines can be used with it. The first system version of the WE brand had a visible brass tube in the opened bolt which in the latest version is no longer the case. This new and more realistic version is called open-bolt. Important: The Magazine of the old version are not compatible with the new open-bolt version.

The other system, WA, is used in the products of many manufacturers so they are compatible with each other. In the article details it is mentioned what system the product can be used with.

Most GBB rifles are made of metal although there are cheaper models made of plastic. The mechanical part of the weapon should be maintained from time to time by opening the gun with two-three easy steps and applying silicone oil. Oil products for genuine firearms should not be used because they contain substances which can harm the airsoft gun. Unless noted to the contrary in the product details all weapons are generally semi- and also full-auto.

GBB rifles are supplied without gas which must be purchased separately. In the category Gas & CO2 it is described which gas should be used for which weapon. In the product details it is also mentioned whether the weapon is compatible with CO2.